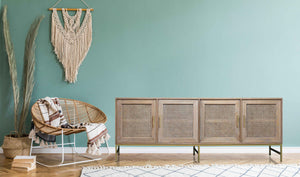 Plantation style
mala range.
FRENCH PROVINCIAL FURNITURE
As Sydney's premier manufacturer of handmade mahogany and French furniture. Hudson Furniture takes great pride in producing the finest replica and custom pieces to suit all tastes. We meticulously handcraft each item to exacting standards, with all of the manufacturing and assembly performed by trained craftsmen to create impeccable furniture that will last for generations.
At Hudson Furniture, we craft all our furniture from sustainably harvested mahogany sourced from plantations in Java. Using this renewable resource ensures a consistent supply of durable and luxurious mahogany. The wood is then kiln dried before skilled craftsmen use time-honored joinery and cabinet making techniques to shape it by hand into a one-of- a-kind work of art.
When you buy furniture online from Hudson Furniture, you are acquiring a family heirloom to hand down through the generations. Our extensive catalogue of exquisite furniture to buy online provides a vast array of options, or if you wish to custom order, a bespoke piece our team of designers and artisans can work with you to create the furniture you desire. Just contact us or visit our Preston's showroom to bring your vision to life.
As we are both the manufacturer and retailer, we ensure that when you buy furniture online at Hudson Furniture you receive a timeless piece of exceptional and affordable furniture that is built to last. Whether for the bedroom, lounge, dining room or office, an exquisite piece from Hudson Furniture will be treasured forever.
What is French Provincial Furniture?
French provincial furniture originates from the south of France (particularly Bordeaux, Brittany, Normandy and Provence), circa 17th and 18th century. After World War 1, soldiers returned from battle inspired by the fine country homes they had seen in the southern part of France. Their interest created the revival of the provincial style as it's known today. Fast forward to the 20th century and you'll find that French furniture is as popular as it has ever been. It's warm and inviting style is the hallmark of the French décor, while at the same time it is achievable, practical, beautiful and still elegant. Check out our range of four poster beds and other French provincial bedroom furniture.
Where did this style originate?
French provincial furniture, and the art of French country decorating has a long pedigree. During the reign of Louis XIV, Marie Antoinette owned a small country cottage along with manor houses built at Versailles. Although she had access to all the ornate decor of the palace at her disposal, she preferred the rustic charm of the French countryside during her leisure time. Today, popular Cape Cod and Hampton styles are influenced by the symmetrical and pastoral simplicity of French provincial design.