2021 home décor trends
This is such a vast topic, multiple blogs can be done on it, but let's start with the hope of giving you a guideline for all your furnishing and décor needs – 2021 edition! 
More than ever, during the last year of the pandemic, people have really understood the meaning of living-in. Home is not just a place where you go back to relax after a long day at work. It is not the place where you can leave all your worries behind as you step out in the real world to do real things. In short, a home is not just a home anymore; it's the space you spend most of your time in now, in some cases with parents/ partners, kids, and pets. It is your workplace – where you and your home is visible and available through video calls; it's also your kid's school and the occasional family gym, restaurant, etc. Households now have to be both practical and presentable to bring you peace and comfort with design and décor that is manageable yet gorgeous. The year 2020 forced us all to realign our lifestyles and focus on some serious nesting as people craved comfort and functionality, and we'll be venturing into 2021 with all the tips and tricks we learned!  
So, what are the trends to follow?
Anything and everything that brings character to your household are on the list of trends this season. It will be all about overstuffed furniture with traditional styles, softer curves, and longevity for comfort.  
DIY: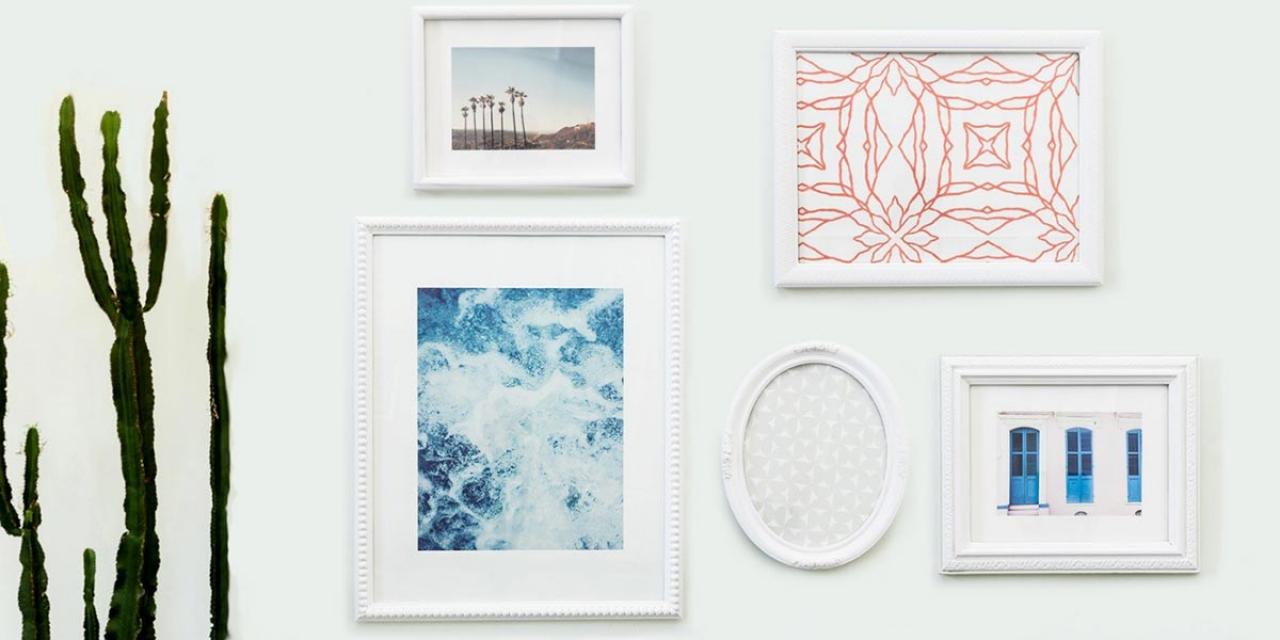 The pandemic has affected us all on a more profound level. We got a chance to look within, refocus, readjust, and with all the opportunities, and free time, people indulged in long lost passions learned new skills, and developed artistic streaks. Incorporating these DIY & self-build art pieces is the best way to enhance your home décor in the year 2021. It is all going to be about personalization, giving your home and décor a loving twist. All the parents, tirelessly helping out their kids with home-schooling, arts and crafts, here's your cue to start displaying your creations. You did great! 
2021 is all about experiencing joy in all things, be it DIYs or a small home office renovation you did. It is time to highlight what you learned and conquered, be it small or big; it is going to be all about nurturing and pampering your spaces, your lifestyles, and yourself! 
Living Rooms: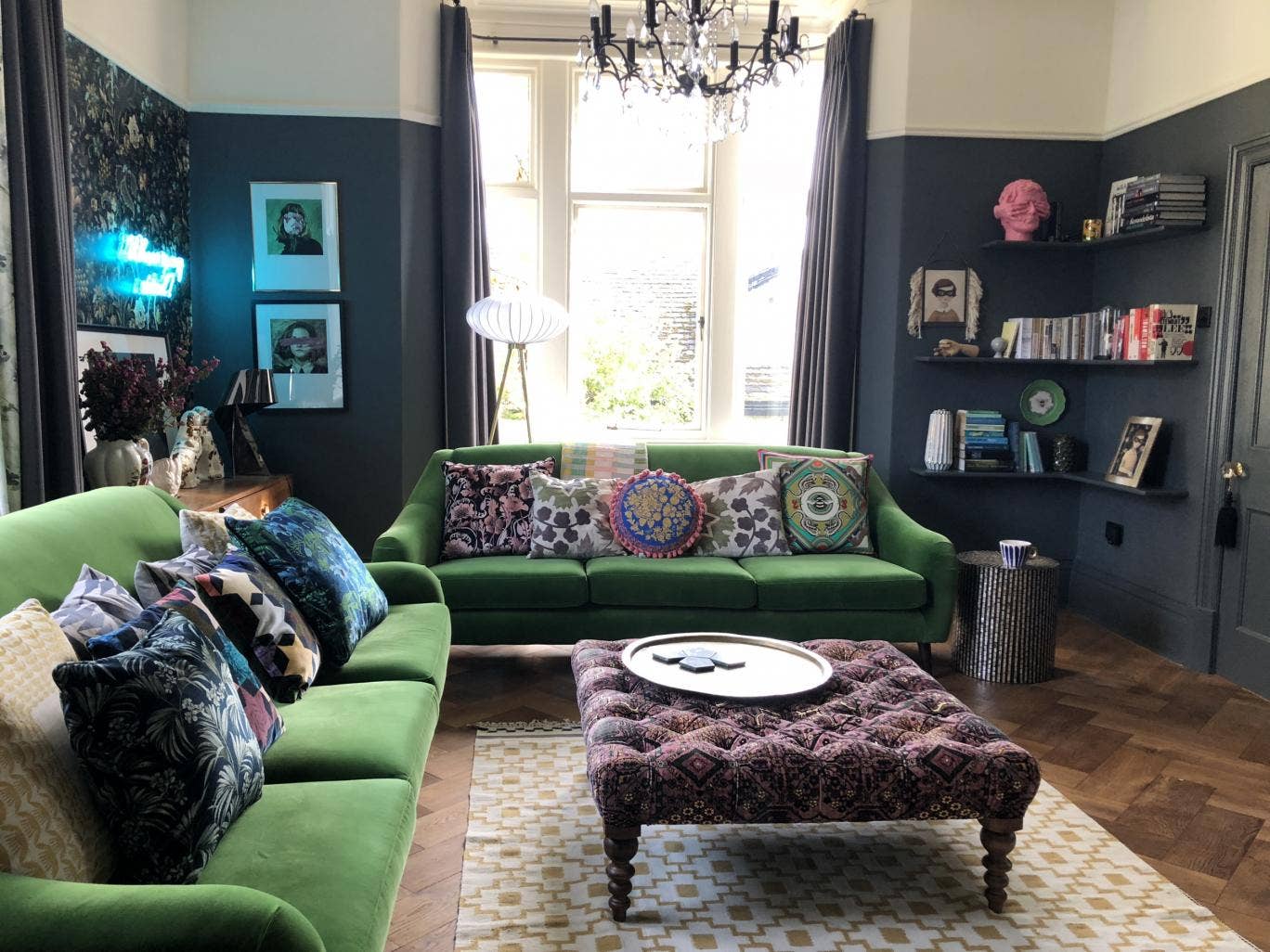 Believe it or not, but our Grand central - living rooms have become the place where we dress up to go to! It can be a gaming room one night, and the next day it is a Mexican restaurant, of course, right after we're done playing office at home. Living rooms need to be inviting and comfortable more than ever before. Think about adding extra side tables that can be used for laptops/ pads and placing drinks/ snacks. Yes! This is the year to specifically personalize your board game tables.   
Lounge sofas are, of course, considered a throne these days; make sure it is well cushioned and has enough seats for all family members. Look for sectionals and armchairs with a comfortable look and feel or sofa chairs rich and unique that can be statement pieces; throw in some cushions, and you are all set to lounge in style. While adding your personality and charm to the setup, always remember that furniture designs need to be simplistic, consuming less space with maximum functionality. Living rooms are the space you want to spend most of your time now and will stay the center of attraction for this coming year. 
Sustainability & Affordability: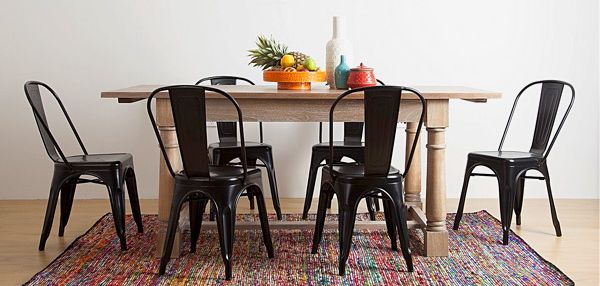 Despite the challenges we went through this past year, we strongly believe 2020 helped us gain perspective and rethink our life choices. Sustainable living should not be a choice anymore, but an obligation if we want to pass on a quality life to our future generations. Recycling and upcycling are what we are looking forward to in the year 2021. It is time to value past memories and take them forward by adopting pieces from your past. There's nothing truer than a house put together in stages and layers, telling its true story of how some small things can make a big loving family home. Next weekend maybe take a trip down your local antique shop or thrift store to find unique one-of-a-kind items that portray your personality and have them molded according to your lifestyle demands. You can look online for some fantastic antique refurbishing ideas or visit our website for inspiration. They say Vintage is kind to the planet, and we absolutely believe it!  
Comfort Outdoor Spaces: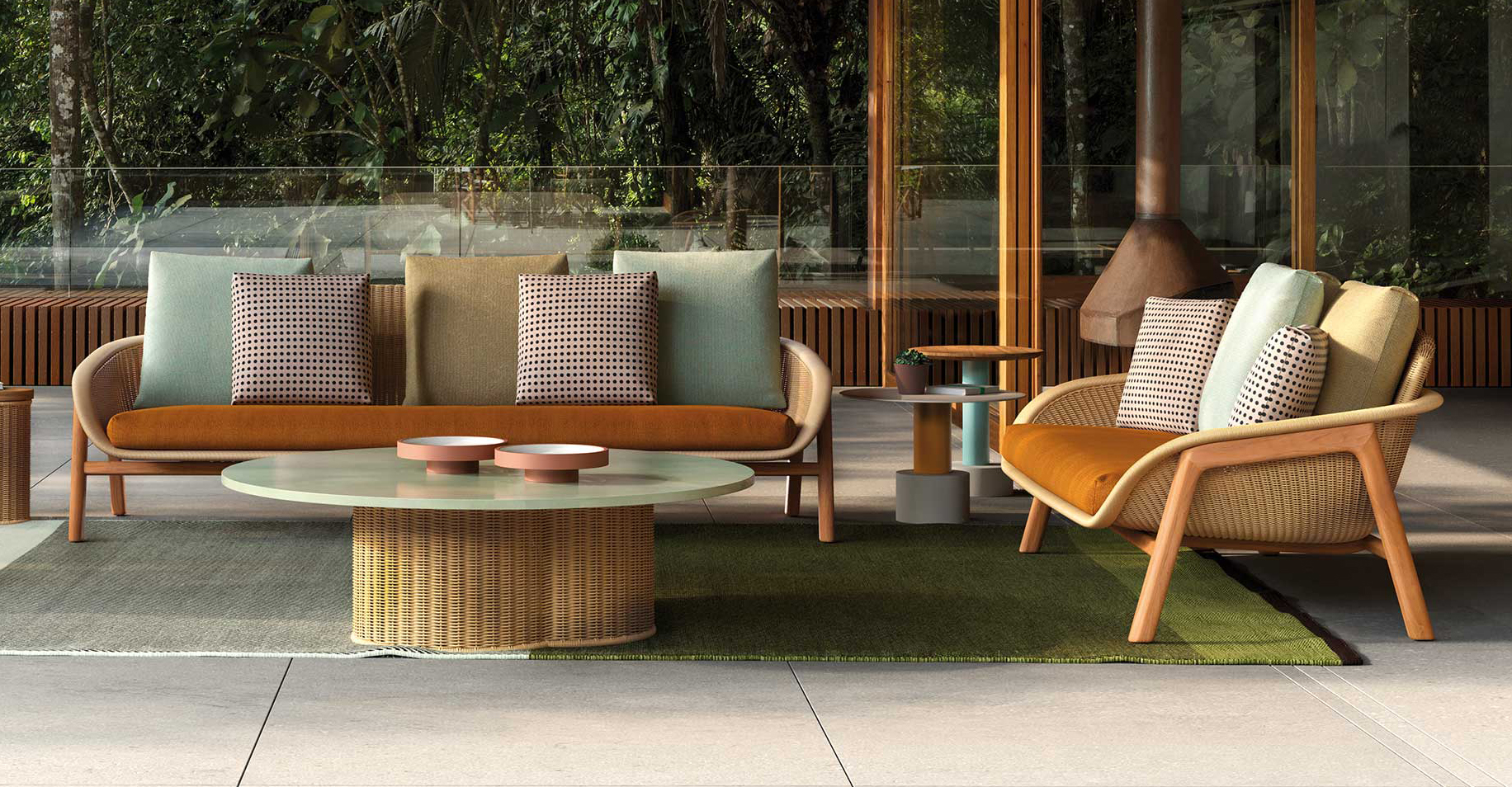 Because on some weekends we might also host a wedding, you never know! Home is where we now work and party, so accumulating comfortable outdoor spaces will definitely make your home much more wholesome this year. Keeping in mind the functionality and comfort, focus on having easy seating options, smokeless fire pits, and outdoor heaters. 
Again, a shoutout to all the new plant parents out there! With the green color in trend and the need for us to bring nature back into our homes, go as creative as you want with all the plant placements in your outdoor setting. 
Custom Furniture: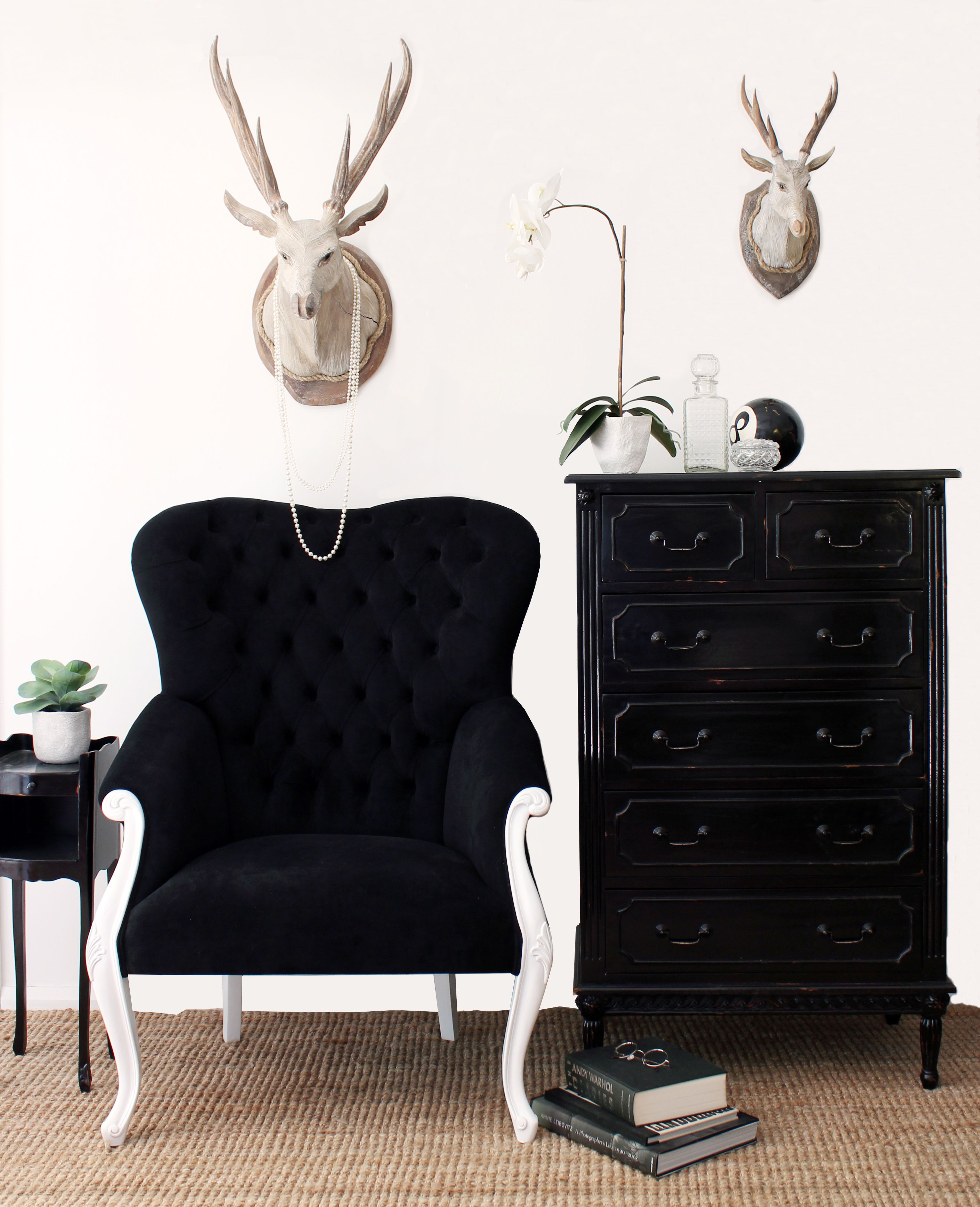 Nothing speaks more volume than a home that reflects its people's style and inclination; adding soul is what makes a home! 2020 has given us all wins of individuality, and nothing defines it better than custom furniture. 
Custom furniture is always the best way to go if you have a unique style that needs to be transformed into beautiful pieces for your home. Custom furniture is more practical, and as a customer, you can keep a check on how sustainably it is acquired, keeping a check at the quality. And above anything, it is always the PERFECT FIT!
When you send us your design ideas at Hudson furniture, send us as much information as possible. Dimensions, finishes, similar designs, and even a picture of the room/style you intend to use are all helpful. Our design specialists team will then work with you to create a detailed plan that fits your needs. Design drawings are made and supplied to you for approval prior to manufacture to ensure you are both 100% happy with the final specs. Once the drawings are signed off, then our team of dedicated craftsmen are ready to begin creating your unique, quality, handcrafted piece.
Mix & Match: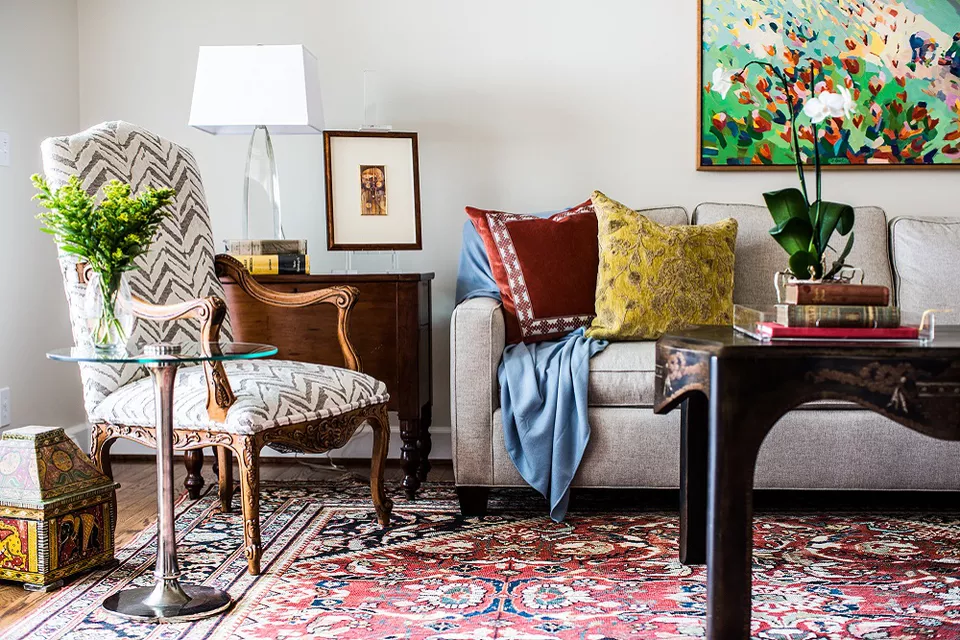 White interiors are about to fade out, as it is all about mixing elements, colors, and textures in 2021. Remember, everything needs to yell YOU. Identical furniture and matching sets are a big NO, so consider selecting non matching pieces with complementary colors or designs. You need to focus most on a new term 'Grandmillenial' or 'granny chic' for all décor inspirations and experiments. As the term explains it well, 'Grandmillenial' is a modern revival of how your grandmother's home looked like. Think about floral wallpapers, antique pieces, old china, crochet throws, lots of nostalgia, things from the attic, love, gratitude, and everything vintage. The feel has to speak throughout the choices of colors, textures, and elements you create. Mixing different elements like light wood and metal or rustic ceramic will stay a beautiful constant for a while as we say goodbye to porcelain, glass subway tiles, walnut wood, spindle legs, and geometric prints. 
Wicker and Rattan Furniture: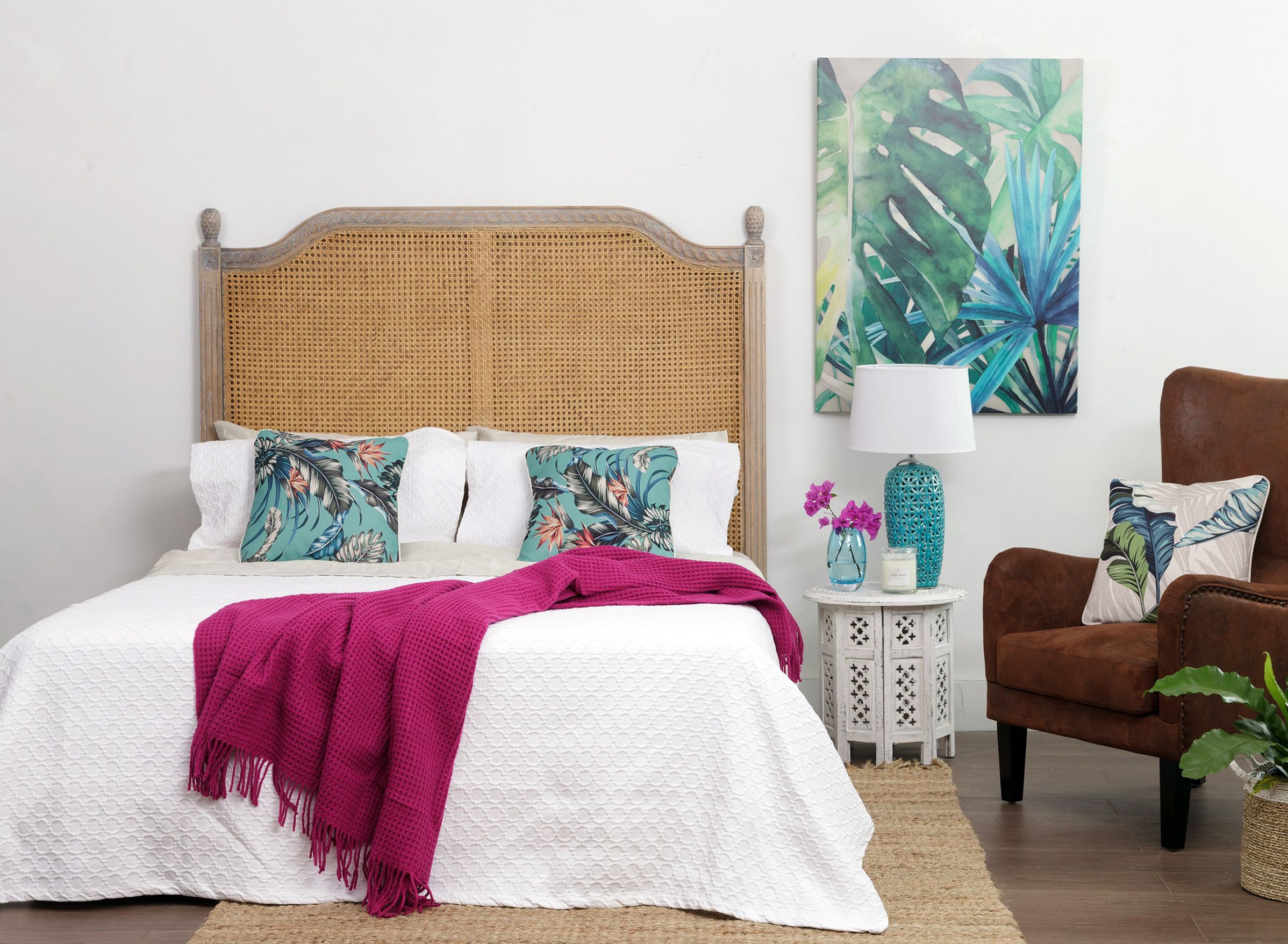 This trend is so big; it needed a separate heading! French-inspired furniture pieces with rattan finish and intricate designs are what we want in our homes. Rattan is lightweight, flexible, and durable, whereas wicker is made with a combination of different materials, both natural and synthetic, including rattan. Both, of course, are raw materials that can add warmth and lightness to any home decor. Another plus point? Rattan/ Wicker furniture is best for both indoors and outdoors, and they can be easily styled up or down using aesthetic accessories. 
Raw and natural: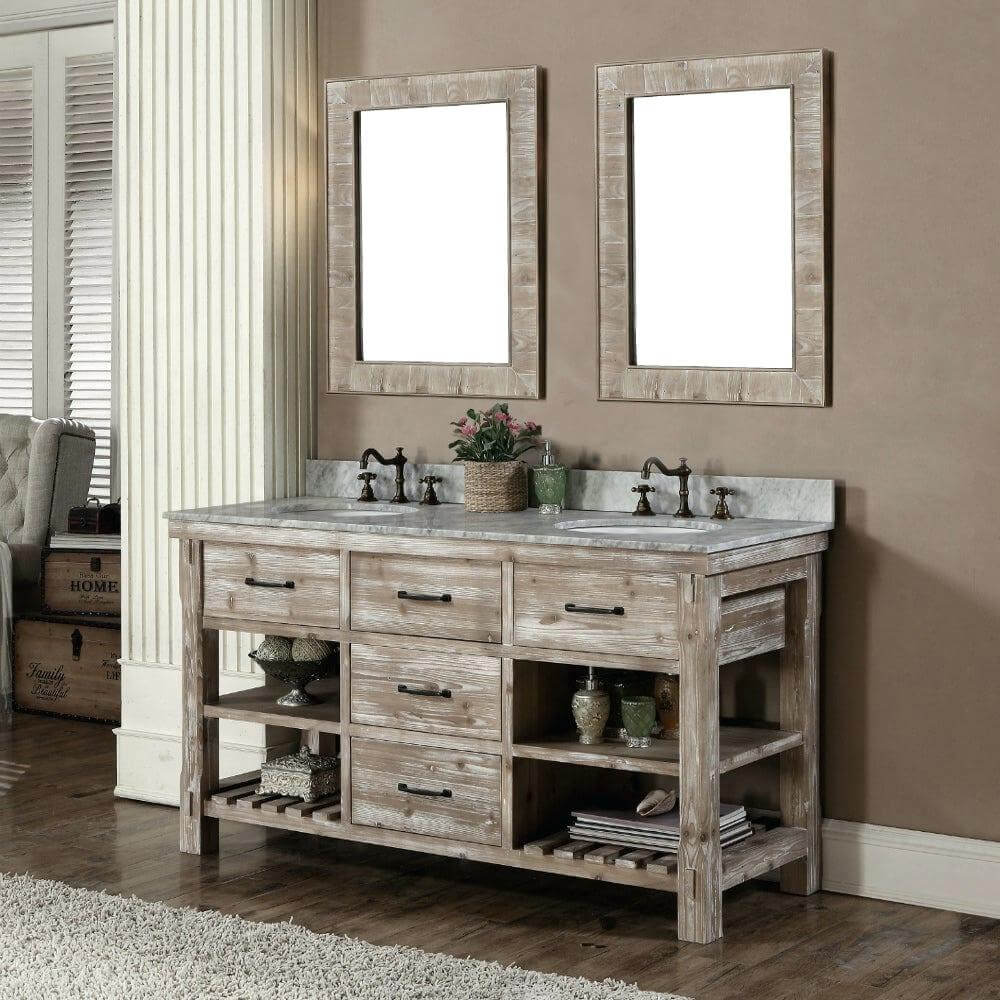 It is not just for your furniture items only, but this trend is for all your home décor and accessories. Natural fabrics that are plushier will be in demand. Uneven surfaces, undone finishes, and everything in its rawest, most natural form should be our goal while decorating. Think good before investing in upholstery and focus on organic cotton, recycled polyester, and low-impact linens.
Walls: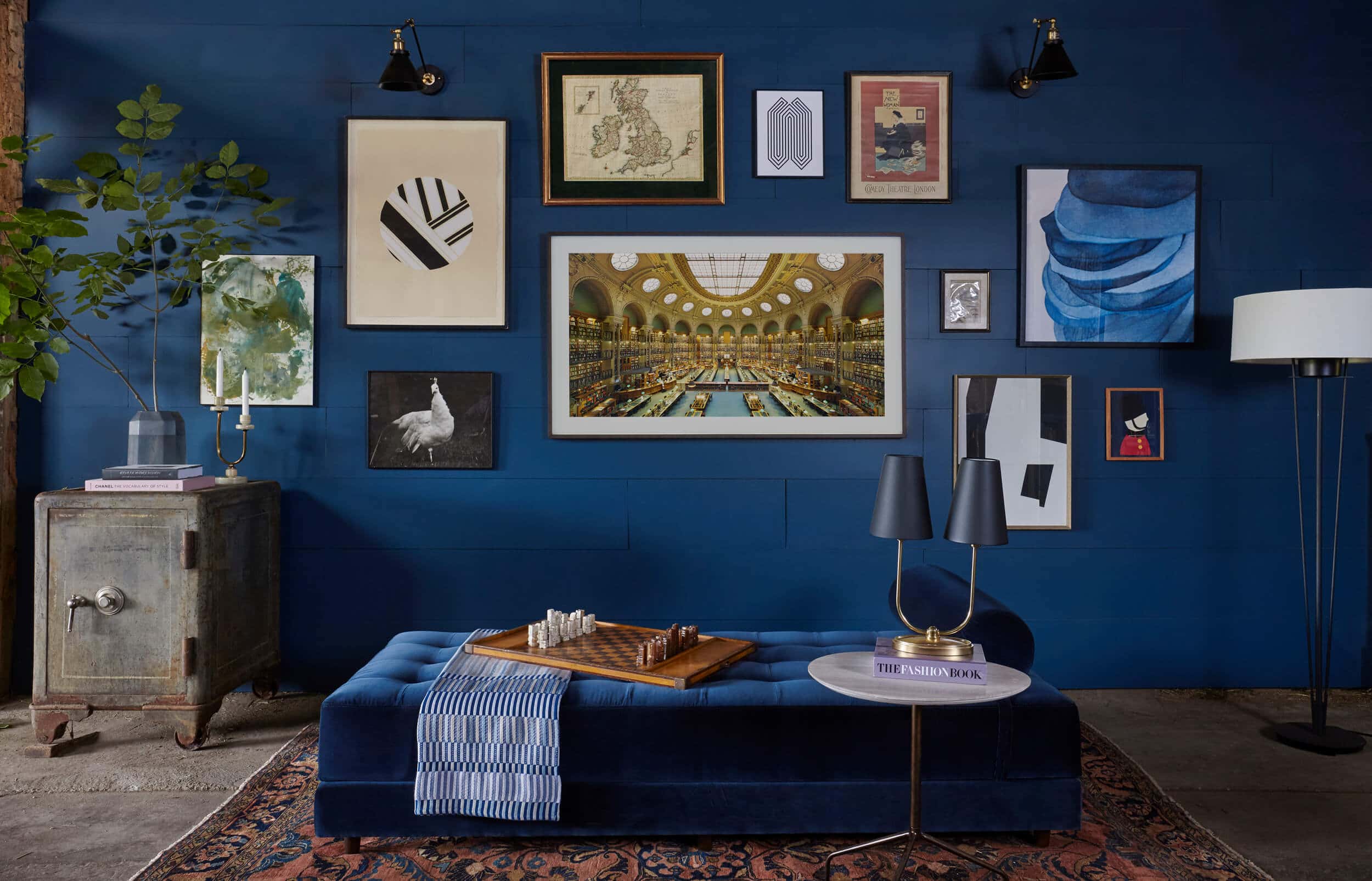 In 2021 we are not trying to make things look over pretty or accentuated; instead, we embrace the raw and natural beauty of everything around us. Overly done walls that shout attention are also out of trend, and we would encourage you to incorporate more plaster walls to add depth and texture to your home. Darker, muted walls are here to stay, bringing back classy and elegance to your home décor. 
Colors: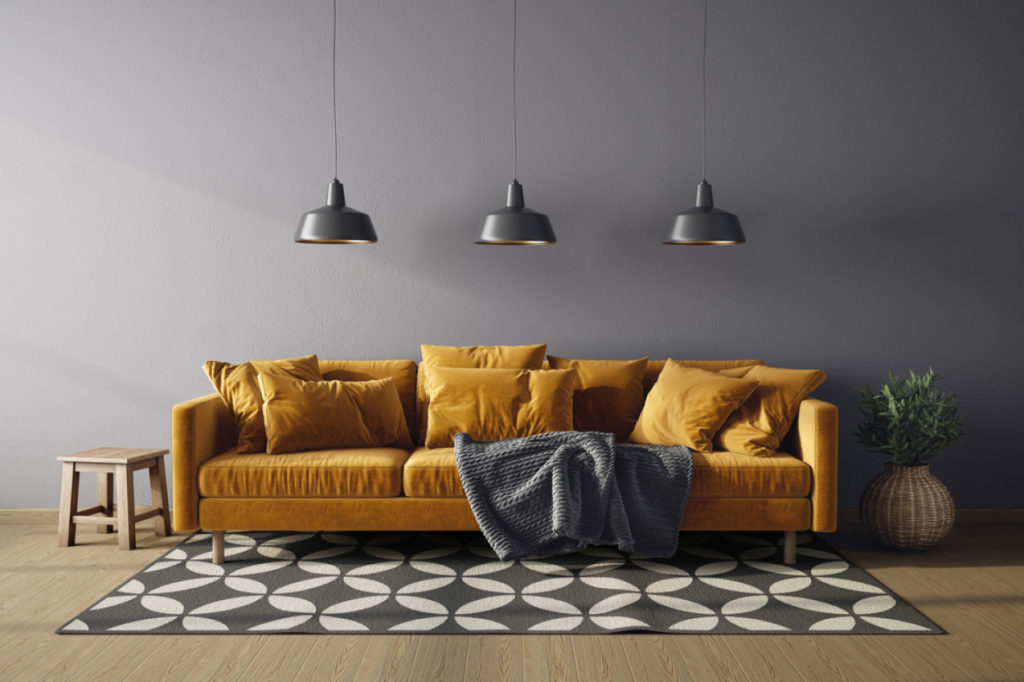 We can be impacted by our color choices around the house, so picking the right colors for your interior is very important. The Pantone colors for 2021 spring/ summer are Pantone Ultimate Gray and Pantone Illuminating (Yellow). This is what we'll be seeing on the runways, in stores, in design communications throughout. 2021 is all for calm, pacifying tones that will be conducive to relaxation. Ultimate Grey is the raw and robust choice; any other color goes well with it. Top contrast suggestions for 2021 with Grey are Green, Orange, Red, Yellow, White, Beige, and Blush.
Another prominent color trend is green in different shade variations. It is highly advisable to accessorize and highlight your décor with lots of Green Foliage, Blueish-Green, and Sage Green. 
From the past: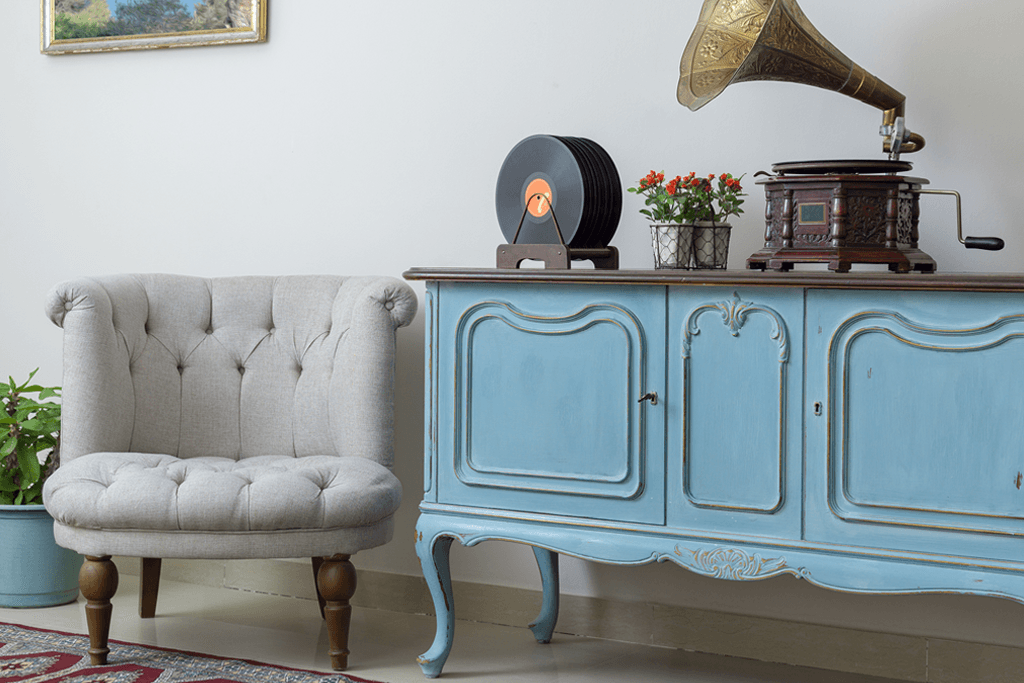 With antiques and 'Grandmillenial' in trend, the shapes and designs are very much back from the late '70s/ early '80s. Well, be looking at many round shapes and finishes in furniture items while reclaimed wood will help achieve a rustic vogue or contemporary country feel.  
It is time we start layering and balancing with what we have and what we could make out of it. Old and new, shiny, and rustic - pieces that go well in harmony. The time is now to start paying attention and paying homage to what stood against the test of time. We have to consciously make the right environmental choices now, starting with our homes and practicing a real, sustainable life. This year, let's honor authenticity and imperfections and have our hearts/ homes filled with love and gratitude.
---